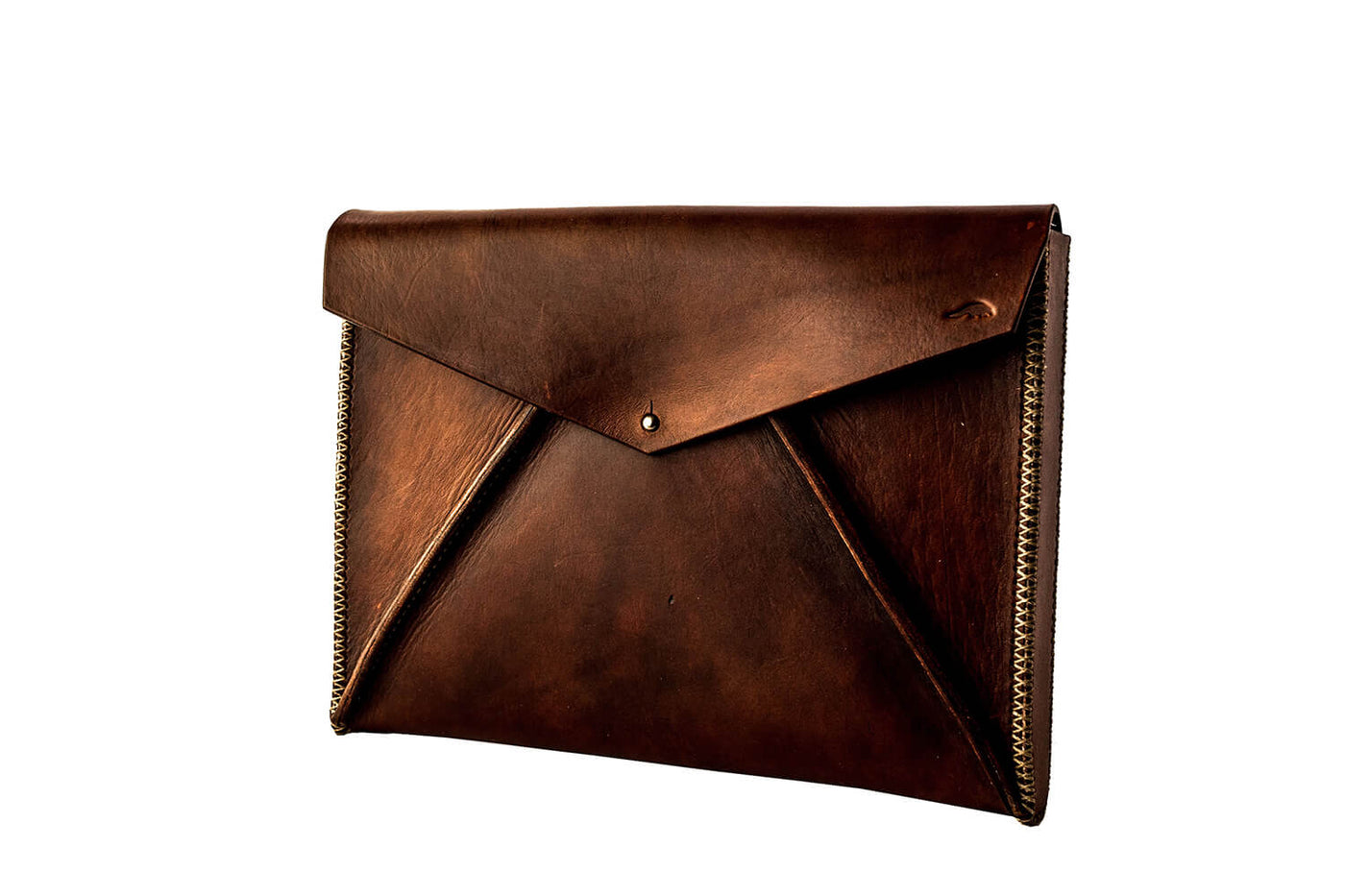 The Laptop Case
€354,99 EUR
The Laptop Case ensures that your laptop is well taken care of. By being four centimetres thick, both the 13" and the 15" inch model can also hold a charger and file or planner together with your laptop.
* Vegetable tanned bovine leather
* Cut, stained, stitched and finished by hand to last a lifetime
* 13" case: 31cm x 23.5cm x 4.0cm
  15" case: 35cm x 27cm x 4.0cm
* Solid brass button stud
* 10% of this product's proceeds goes towards pangolin conservation efforts

Please remember that leather is a natural product and the staining gets done by hand. This means that every single product will be unique with slight variations in color and shade. We love to see the odd stretch, slight scratch mark and dimple in our leather. It is full grain, as pure as it comes and ages with beauty and character. Please embrace these natural imperfections just like we do. 

We make all our products to order. Please send an email to hello@pangoandlinn.com should you wish to receive information on the current lead time.

PANGO & LINN. is a little leather brand on a big mission. Raising funds and creating awareness for the pangolin.